Depend on the EFI Specialist in Western Suburbs of Sydney for EFI Service
EFI, which stands for Electronic Fuel Injection System is an inseparable part of the modern vehicles, and as it is designed cleverly, the technicians servicing it should also be clever.
Our honest and intelligent workmen perform EFI service for all makes and models of cars in the shortest time possible and ensure that your car engine works as expected while being manufactured and fitted or even better than that.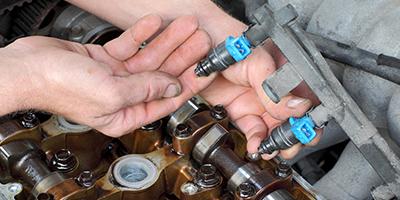 The EFI system basically comprises of computer-controlled sensors, which regulate the delivery of fuel to the combustion engine for achieving fuel efficiency and power. Fuel and air are mixed in a proper ratio and sent to the engine for continuing the drive so that the vehicle performs at its best and exhaust emissions can be minimized. Now, when the EFI system of your car develops a fault, you need to consult an EFI Specialist in Sydney.
Look out for these symptoms for recognizing faults in the EFI System
Reduced fuel efficiency, i.e., increased fuel consumption

Rough idling

Slow acceleration

Fuel leakage
A fuel injector which is blocked, dirty, or defective in any other manner could be the reason behind a headache your car has been giving you. However, you must not decide it yourself and bring your car to our EFI Service Station in Pendle Hill. Our technicians would diagnose the EFI System of your car with the latest equipment to find out the root cause, following which they would make required alterations.