The reliable Car Mechanic in Western Suburbs of Sydney for Pink Slip, LPG inspections & Blue Slip
Pink Slip, or as it is known now, e-Safety check, is an inspection report sent directly to the Roads & Traffic Authority by the authorized inspection station, where you get your vehicle checked.
Once, the light vehicles, motorcycles, and trailers get 5 years old, they have to be compulsorily re-registered, but before that they should be checked by the certified mechanics to confirm that all the parts are operating well, and the vehicle is roadworthy, i.e., safe to be driven on the roads in the state of New South Wales.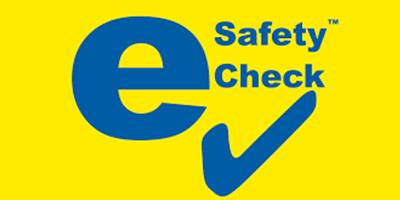 Tyres, brakes, lights, seat, seatbelts, etc. are the parts which are checked during the inspection and if they are fine, the pink slip is issued.

Within 42 days of receiving Pink Slip, you need to apply for re-registration of our vehicle.

However, if mechanic notices any fault with any of the vehicle components, you are issued a white slip, which implies that within 14 days you have to get the faults corrected and again apply for a pink slip.
We conduct e-Safety checks at our Car Servicing Centre in Pendle Hill at the best prices. For the customers who get the white slip, we again inspect their vehicle after it's repaired, without any additional cost. Our mechanics can also help you with completing the repairs required on your car as per the defect notice.
Blue Slip, unlike Pink Slip or e-Safety Check, includes comprehensive checking of the vehicle. It is required for re-registration of interstate vehicles, selling the unregistered vehicle, and for the vehicles whose registration has been expired for more than 3 months. We also provide service for blue slip checks as well.